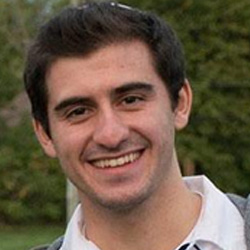 Daniel Bordan
Rosh Mach Hach
Shalom everyone!!!
My name is Daniel Bordan and Be'H I will be returning as Rosh Mach Hach 5777!! I am originally from Montreal and am currently studying in the Sy Syms School of Business of Yeshiva University in New York. This will be my eleventh summer at Moshava Ennismore, having spent six summers as a camper, three summers on tzevet, and this summer will be my second as Rosh Mach Hach! Shevet Orot is such a beautiful name. I cannot wait to learn, grow, lead, and ignite machane with all of you this summer Be'H! With all our amazing trips, to all the amazing bonding, and all that we have in store, this years Mach Hach will be the most astounding group machane has ever seen!! I am eagerly counting down the days and cannot wait to see you all very soon!!!
If any of you have any questions or just want to talk, please feel free to email me at dbordan74@gmail.com.
Shevet Orot, get excited for the best summer of all time!!!
Daniel Bordan