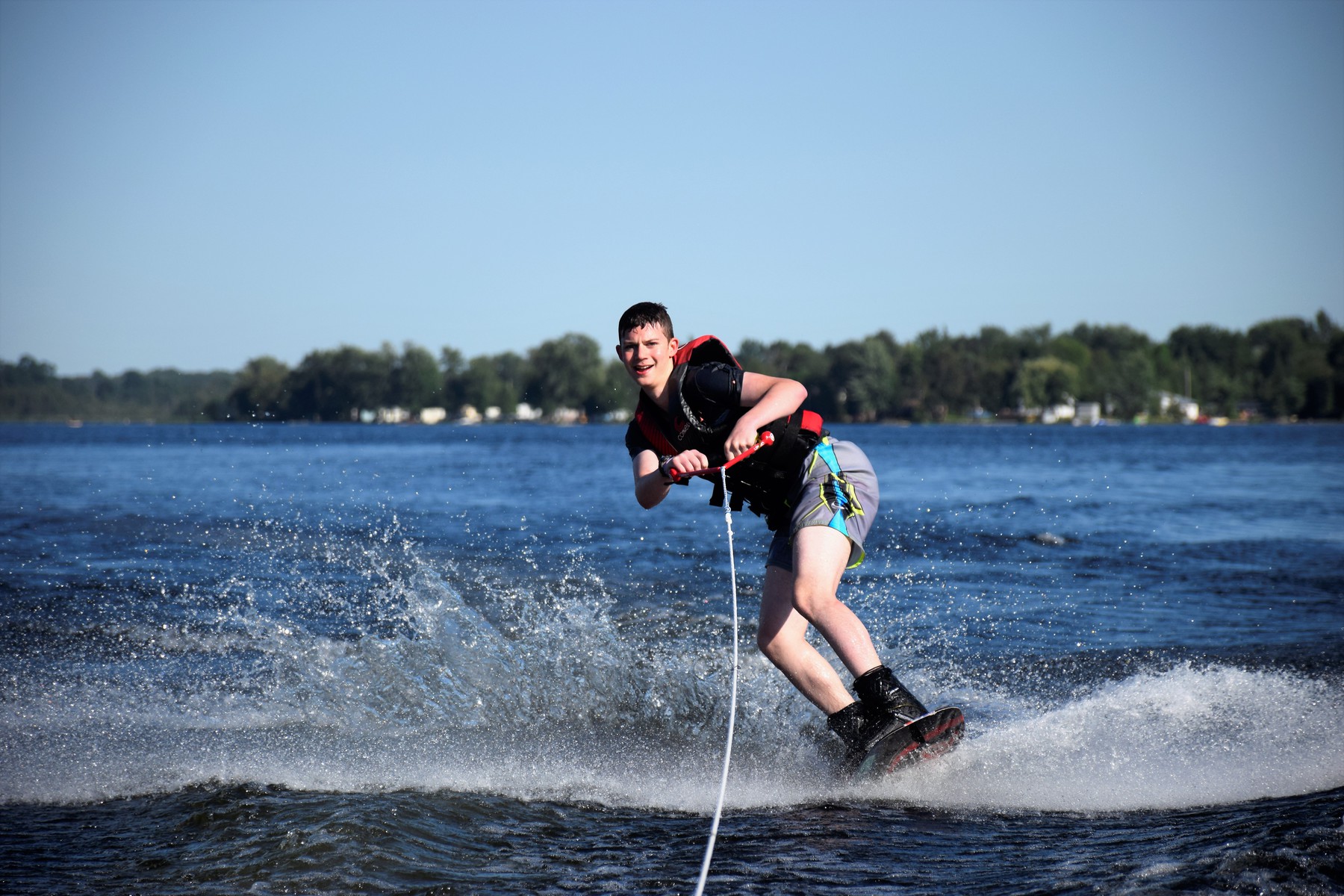 Agam (Waterfront)
Our lakefront, known as the AGAM, is an extremely popular attraction at Moshava. Situated on scenic Lake Buckhorn, our beautiful lakefront is full of fun and excitement. We offer waterskiing, wakeboarding,  paddleboarding, kayaking, canoeing, tubing, water trampoline, waterslide and fishing. As soon as campers get down to the agam, they get to choose which activity they want to participate in. They just can't get enough!!!!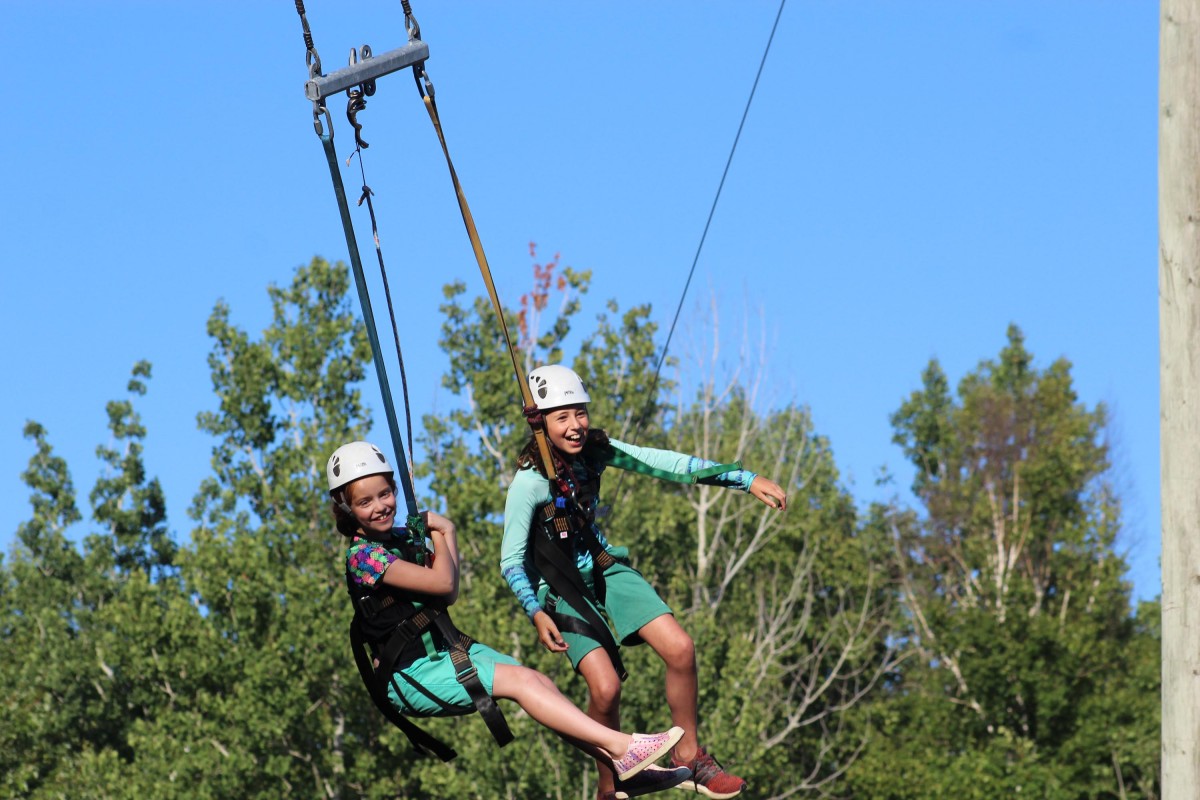 Sports
Our sports field is always bustling with energy as campers enjoy an array of activities on the sports field that will keep them active and fit. Campers rotate to a variety of daily sports such as basketball, baseball, hockey, soccer, tennis, flag football, archery, volleyball and biking. Daily leagues are offered to campers that wish to join. Campers also enjoy our challenging ropes courses, including the climbing wall, double swing, zip line and balancing log.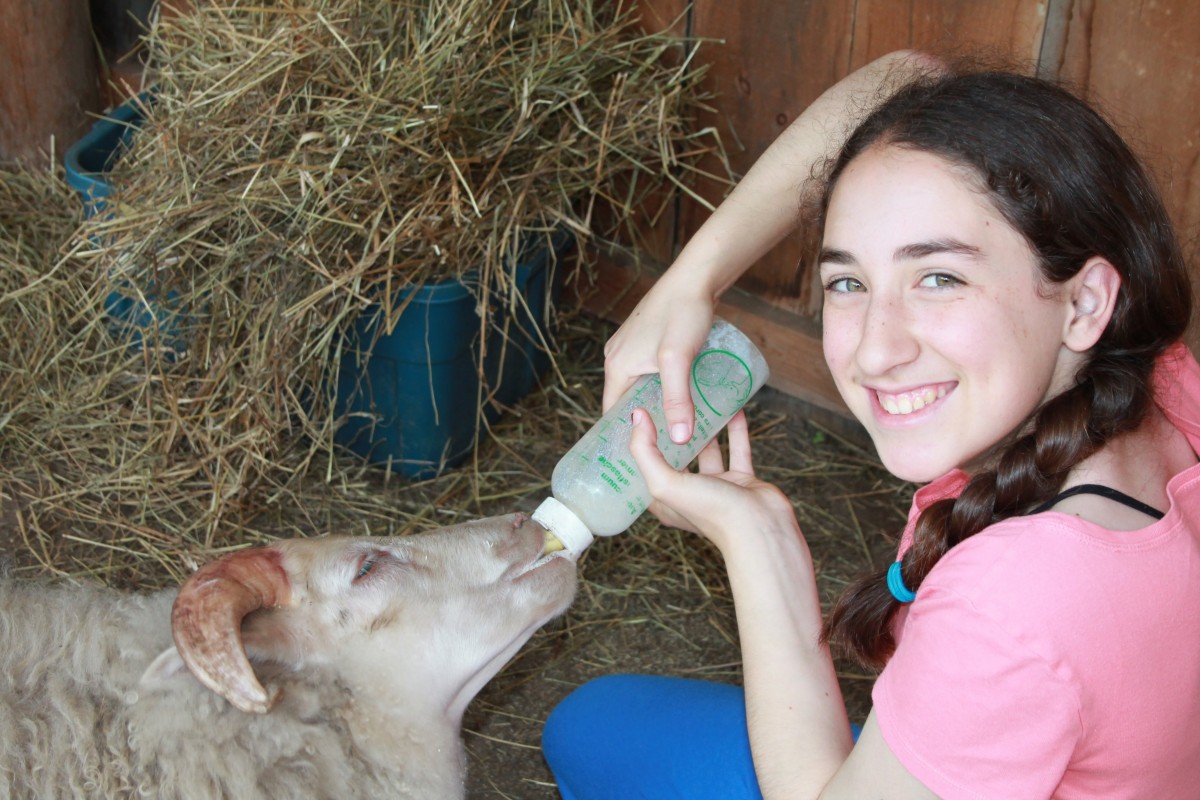 Teva (Nature)
In this modern and hi-tech world, where electronic devices and social media keep our kids disconnected from nature and the outdoors, The TEVA program has an essential goal to help reconnect our kids to nature and help them develop a greater appreciation for Hashem's wonders. Torah ,mitzvot & Am Yisrael have strong ties with nature. In the Teva program, campers interact with and learn about the animals on our farm. Animals include a mini-horse, sheep, alpacas, chickens, guinea pigs and more. Campers also enjoy outdoor activities like the  obstacle course, or cooking with chicken eggs or sambusack (dough pocket with vegetables) on the outdoor tabun (earth oven).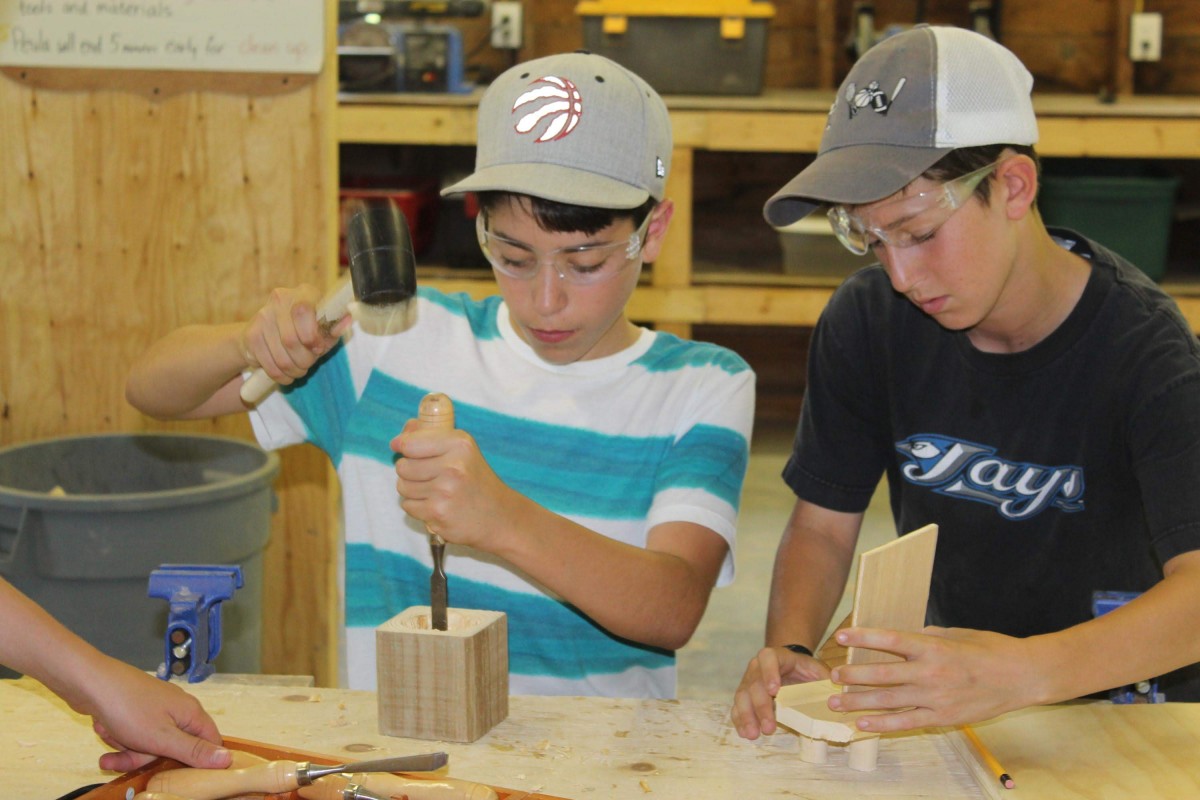 Nagarut (Woodworking)
Nagarut (woodworking) has become one of the most sought-after peulot (activities) in camp. Campers love to work with various tools and watch their creations go from a piece of wood to a checkerboard or chanukiah, just to name a couple. Outfitted with protective eyewear, campers learn to cut, sand, sharpen, nail and paint. They learn symmetry and patience as they slowly watch their amazing projects come to life.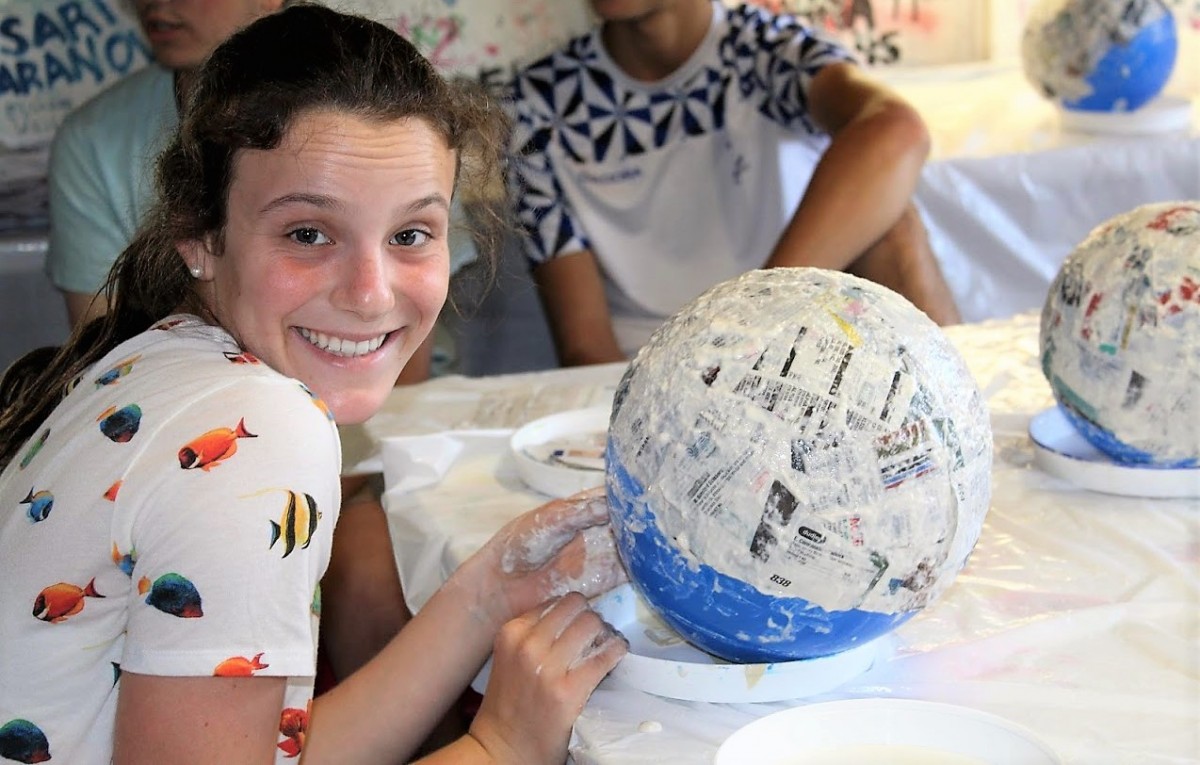 Omanut (Arts and Crafts)
The art room is a place to let creativity shine. Campers work with different art media such as paint, pencil, glue guns, crayons, and clay. Campers gain confidence as they work on various projects throughout the summer in the relaxing surroundings of the art room. Projects are chosen to fit the age group and skill set of the campers. Projects vary summer to summer.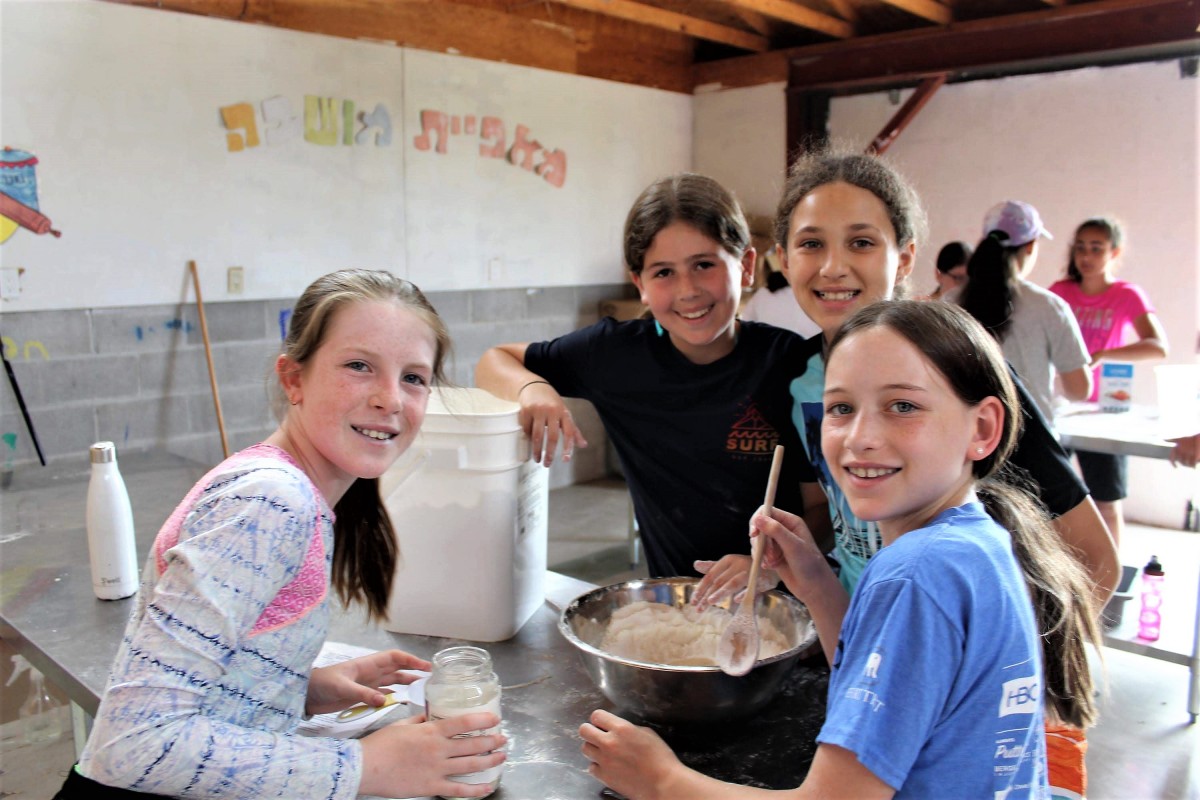 Afiah (Baking)
Most parents want to keep their kids far away from the kitchen when it is time to bake but at Camp Moshava we are so excited to have them experiment in our afiah kitchen. Campers learn many skills in the afiah room. Campers learn about kashrut as they check carefully for blood in the eggs. Campers enhance their culinary skills as they learn about measurements and how to hold and use a knife. Campers learn about nutrition as they learn about reducing sugar intake. Campers gain an appreciation for team work as they work together to create all sorts of delicious creations. Many more things than just yummy brownies come out of the afiah room.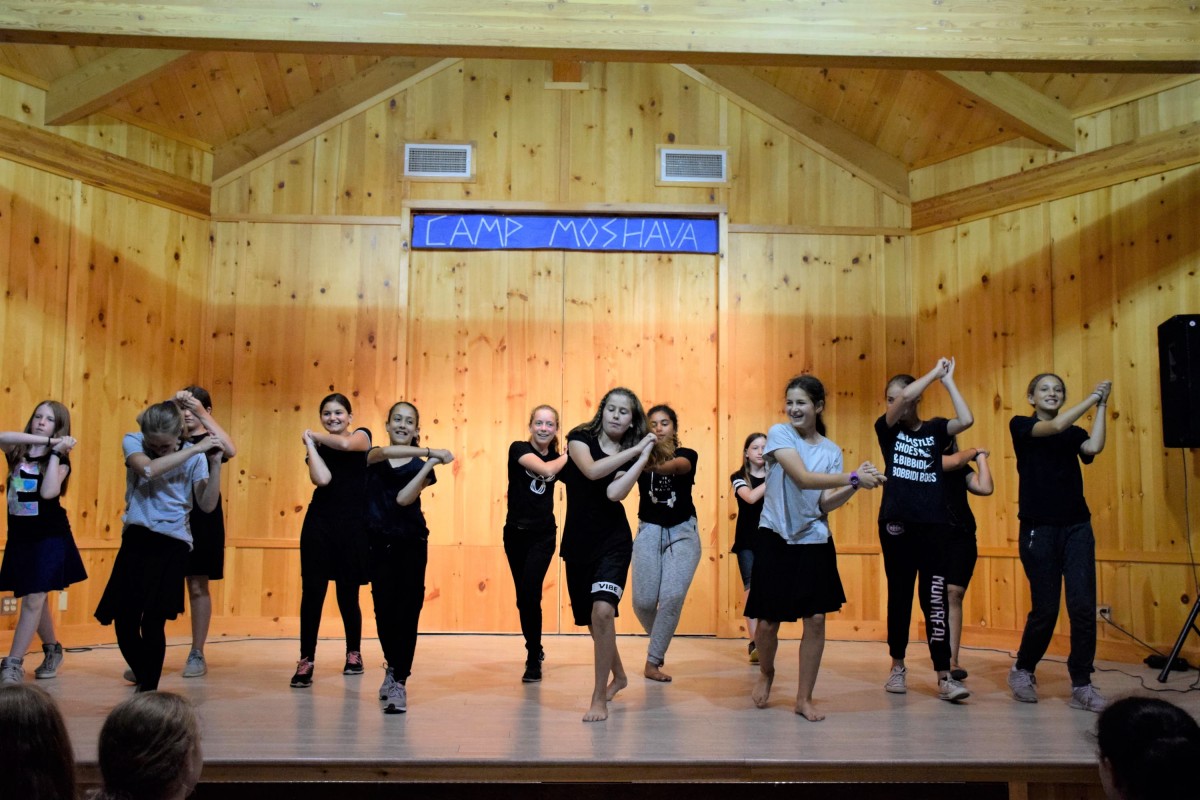 Rikud (Dancing)
Hip hop, Zumba, Isreali dance, jazz… rikud changes from year to year but girls are guaranteed to have fun, while moving to the beat and learning new dance skills.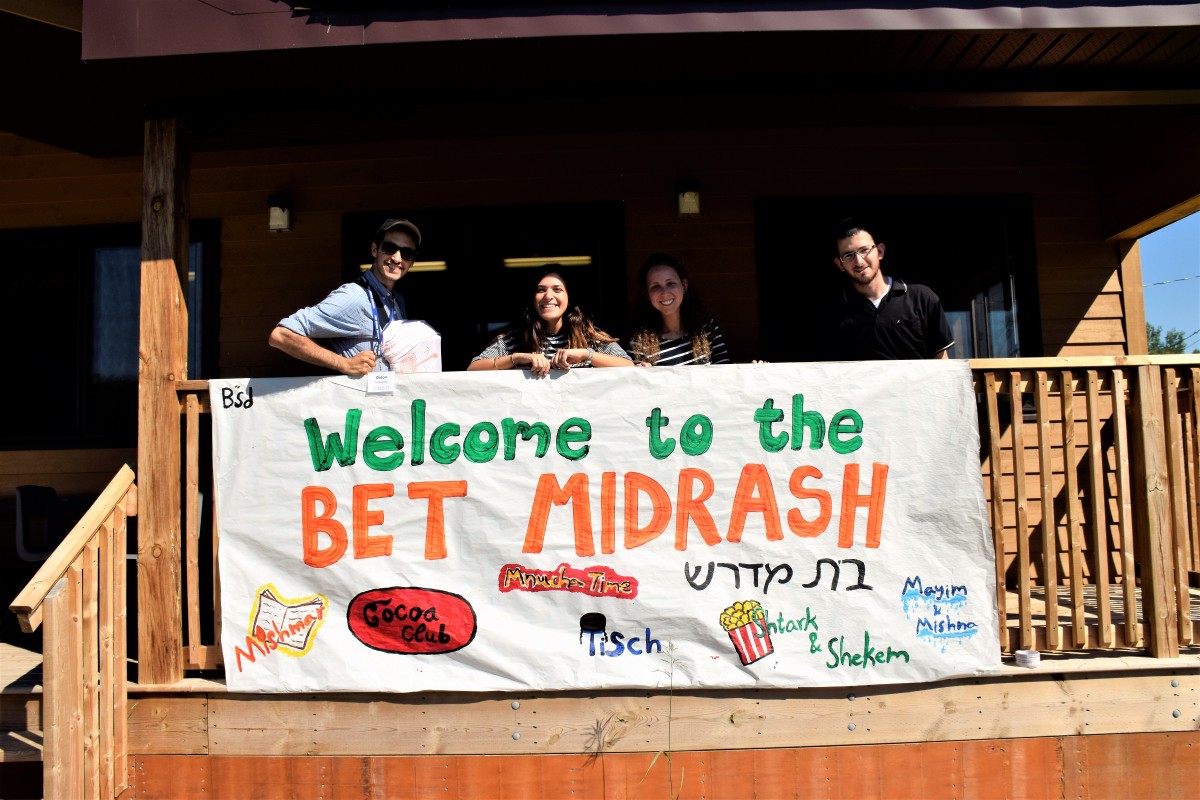 Beit Midrash (Learning Centre)
The Beit midrash is an active building in camp but it is also our name for our daily learning classes. The beit midrash staff is also responsible for daily cacao club (where kids come prior to tefillah to study torah), working with campers on daily dvar torahs, menucha Beit midrash, Yom Tzomim programs, tefillah workshops and more. The Beit midrash Tzevet is responsible for helping to enhance the overall avira of Torah V'avodah in the camp.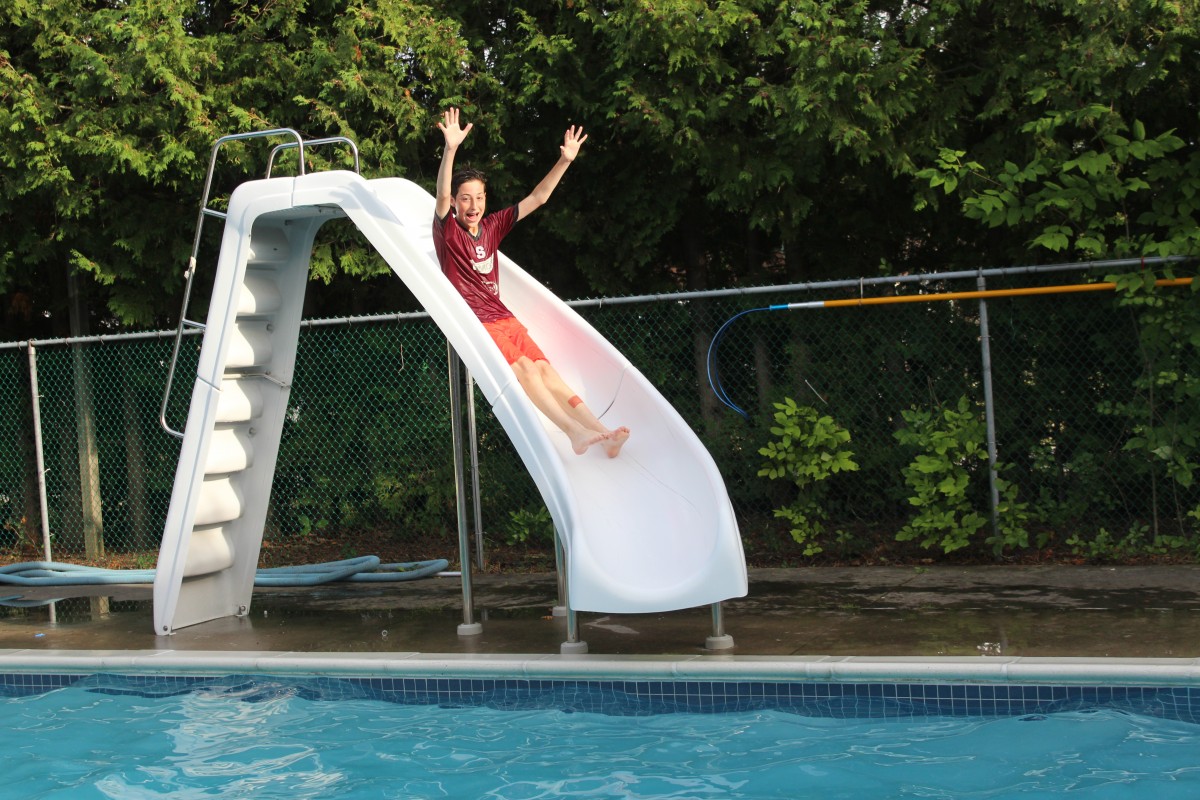 Breicha (Pool)
In the heated breciha campers learn all the important strokes such as front crawl, back crawl, elementary, and breast stroke. Campers learn how to dive which can be daunting and difficult. Each camper is observed in the pool and taught strategies and skills based on their level and competence. Our swim fitness program also helps campers stay in shape at the pool. Push-ups, sit-ups, planks, squats, jumping jacks and more make the fitness challenges at the breicha so much fun. Campers also enjoy the breicha slide and basketball net. Campers also enjoy night swim by eidah.