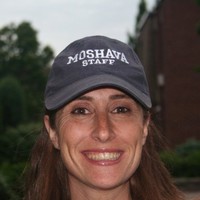 Vicky Shizgal
Camp Director
Thank you for considering Camp Moshava, a Bnei Akiva camp now celebrating its 62nd year of camping excellence. I know your children are your most prized possession and picking a camp is a serious decision. I would be honoured to have your child spend the summer with us to experience the summer of a lifetime.
I have been involved with Moshava for many summers in various positions; as a chanicha (camper), a madricha (counsellor), a Rosh Eidah (section head) and for the past 12 years as the director. My time at Moshava is amongst my best memories.
Sleep-away camp gives children an opportunity to become more independent and responsible, and our staff is there to guide them in a fun and caring manner. Many rules are set in place for the safety and security of your precious children. Along with providing a safe environment for your child, Camp Moshava will instil religious, Zionistic ideals through daily torah learning, davening and inspirational programming.
Our facilities include our newly expanded private beach on Buckhorn Lake with many water activities including water skiing, water tubing, banana boating and canoeing; a full sports field offering a range of popular sports as well as archery, the Log, the Swing and golfing. We also offer science, videography, dance, Red Cross swim instruction in our heated pool and a full range of activities in our beautiful 600-sq-ft indoor Recreation Centre. We also offer trips and overnights for all ages.
I believe that every summer should incorporate many new and exciting programs, so whether it is your first summer at Moshava or your 8th, you'll never be bored.
Camp Moshava is proud to be a participant in the Foundation of Jewish Camp's Cornerstone Fellowship Program. A number of our staff take part in this groundbreaking Jewish Leadership training seminar which enables camps to increase the Judaic effectiveness of their program. We are also proud members of the Ontarion Jewish Camp Council, OCA (ontario Camping Association, and the Grinspoon Foundation.
Our staff represent the values of Torah V'Avodah which the camp strives to transmit in everything we do. Come see for yourself what THOUSANDS have experienced for nearly 60 summers!
If you have any questions or concerns, I am here for you. Please do not hesitate to call or email me, as open communication is of utmost importance.
For general questions please email the office at office@campmoshava.org.
For more personal inquiries, feel free to email me at vicky@campmoshava.org.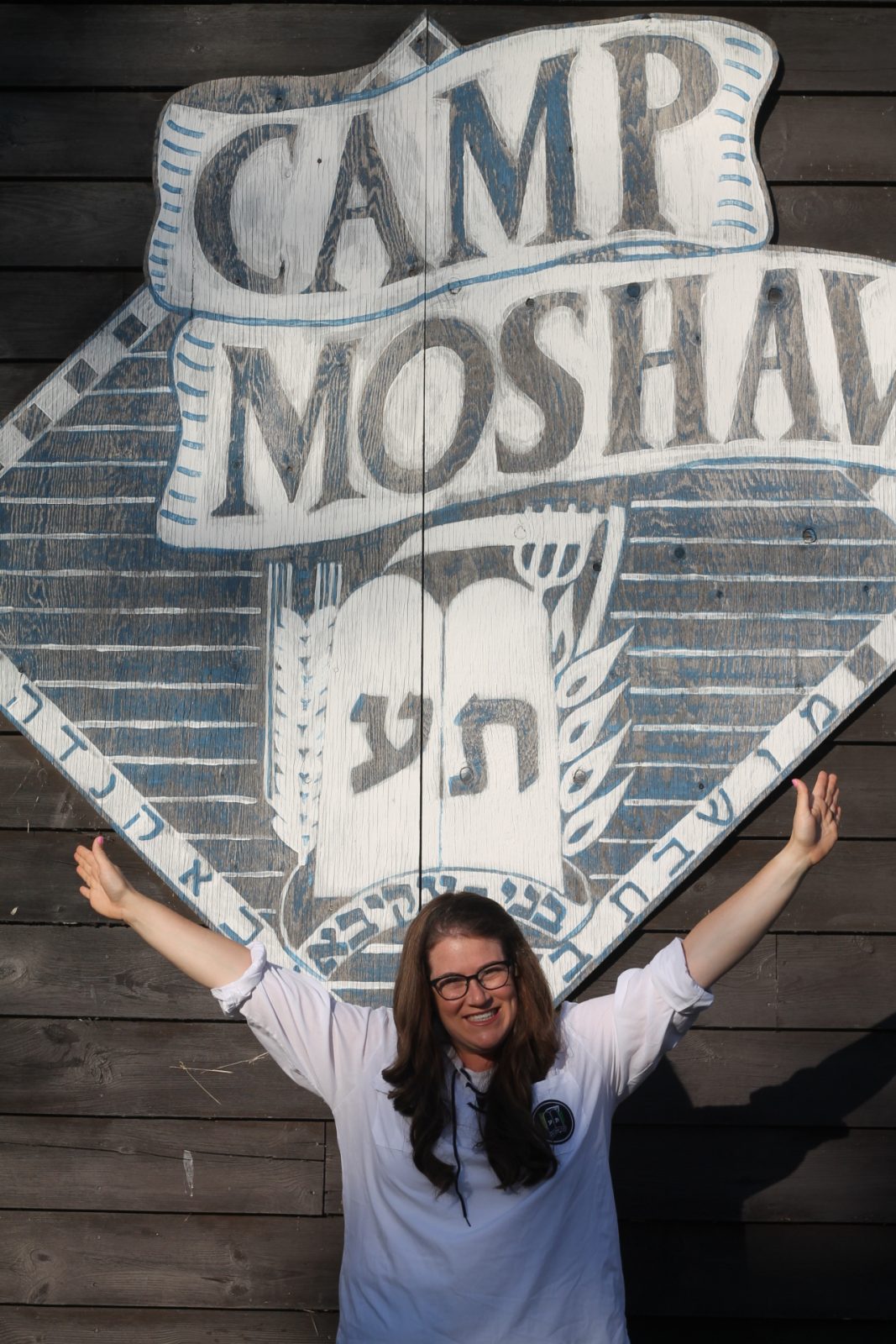 Tova Segal
Assistant Camp Director
I am so excited to return to Ennismore this summer for my third year as the Assistant Director! Growing up in Thornhill, I have been part of Bnei Akiva since my early youth. As a Chanicha I attended weekly snif. As a Madricha and Rosh Snif I planned weekly activities. As a Mazkira I oversaw programming for Chanichim from grades 3-12.
Camp Moshava Ennismore is a very special place for both my husband and I. I was on Breicha staff and was Rosh Breicha at Moshava Ennismore. I also worked as a Rosh Eidah at Moshava Ba'ir Toronto and as a Rosh Breicha in Moshava California. My husband, Jeremy attended Moshava as a Chanich and later as a Plugah staff member.
I graduated from the Jewish Education program at York University in 2013. I have a special interest in informal Jewish Education which I believe is part of the Moshava Ennismore experience. I currently work as a Kindergarten teacher at Associated Hebrew Schools Posluns Campus and I am an active member of the BAYT community.
I am bringing to Ennismore this summer all of my past experiences and enthusiasm. I look forward to meeting you and your family over the next few months as we prepare for an incredible summer at Camp Moshava Ennismore!
Please feel free to reach out to me at tova@campmoshava.org.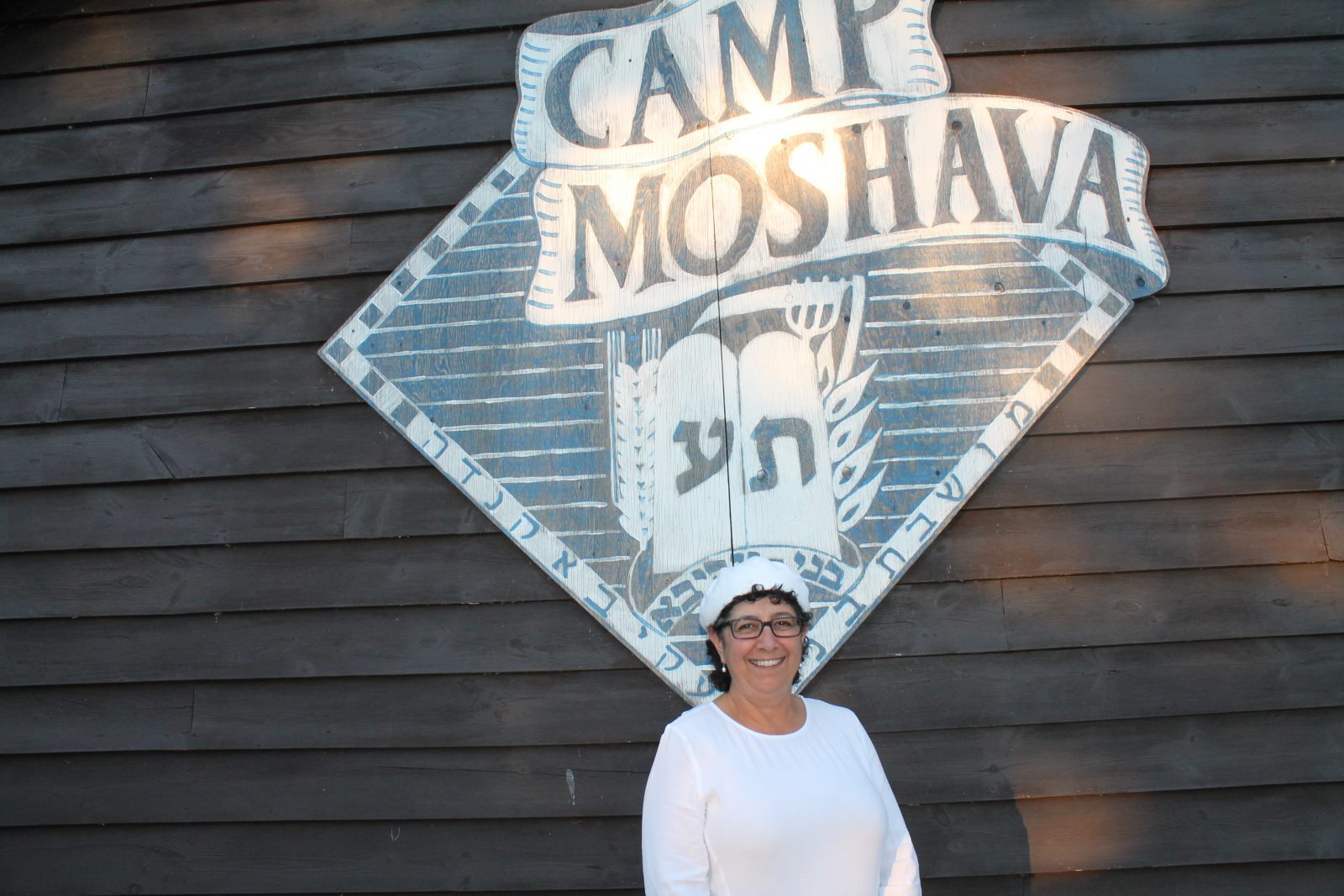 Etty Rosenberg
Administrative Coordinator
Etty Rosenberg has been Moshava's administrative coordinator for the past 16 years. She is the friendly voice behind the phone, the office manager and the liaison for parents both in Toronto and in camp. She lives in Thornhill with her husband Danny and is the proud mother of 4 beautiful children, and a VERY proud grandmother to 3 granddaughters and 1 grandson.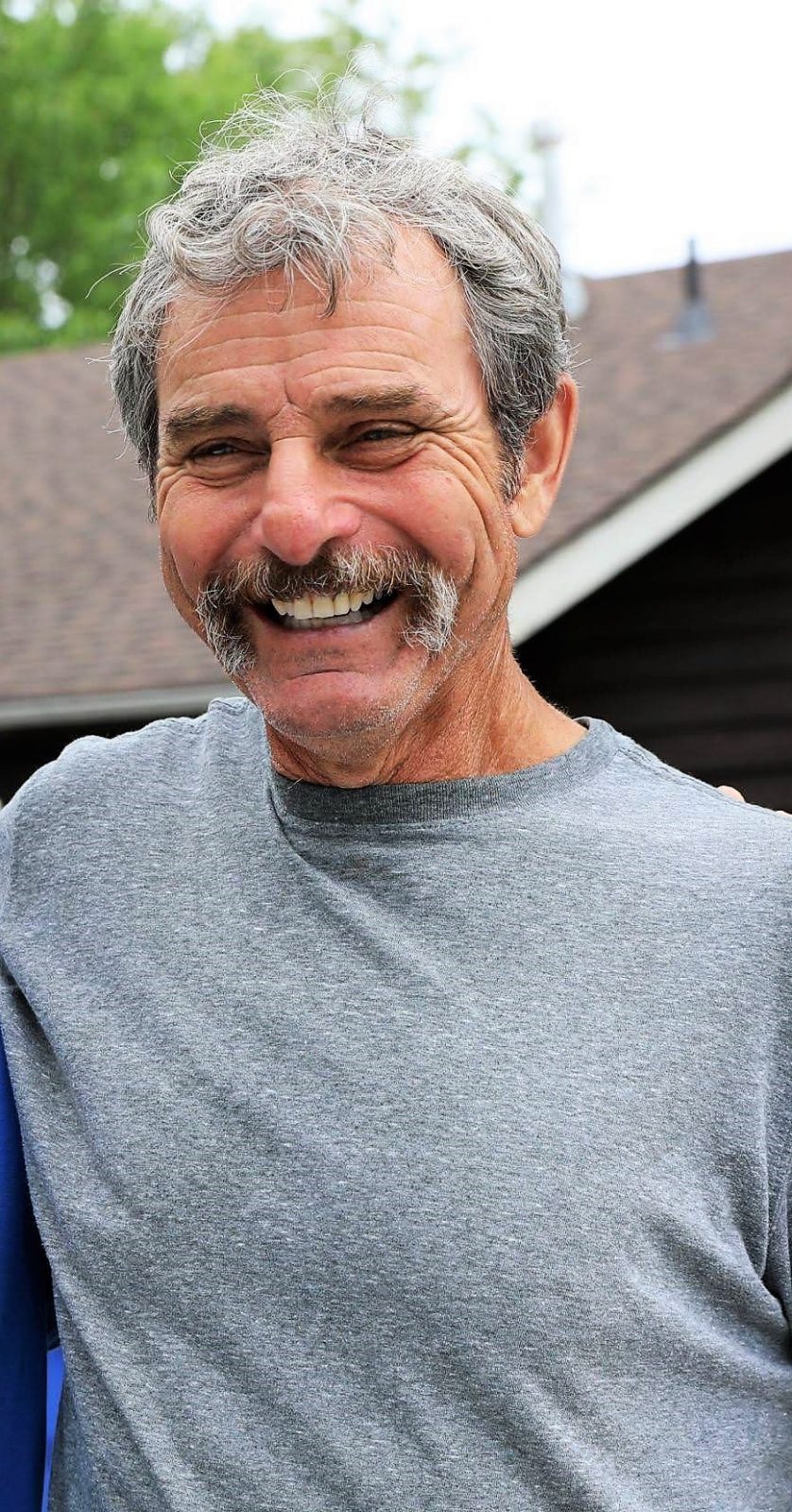 Vince Robichaud
Vince Robichaud is Moshava's incredibly talented "Everything Guy" who keeps the camp in tip top shape all year round. Vince is a Master Carpenter by trade and over the past years has built new bunks, an extension to the office, expanded kitchen facilities, Tzevet Bachir bunks (head staff) just to name a few amazing projects. He has directed our Avodah campers to build a mirpa'ah, BetMidrash, Gazebo, and many more of our buildings. Vince is the "man" we can rely for anything that needs to be done on the physical site of camp. This coming summer will be Vince's 27th at Moshava.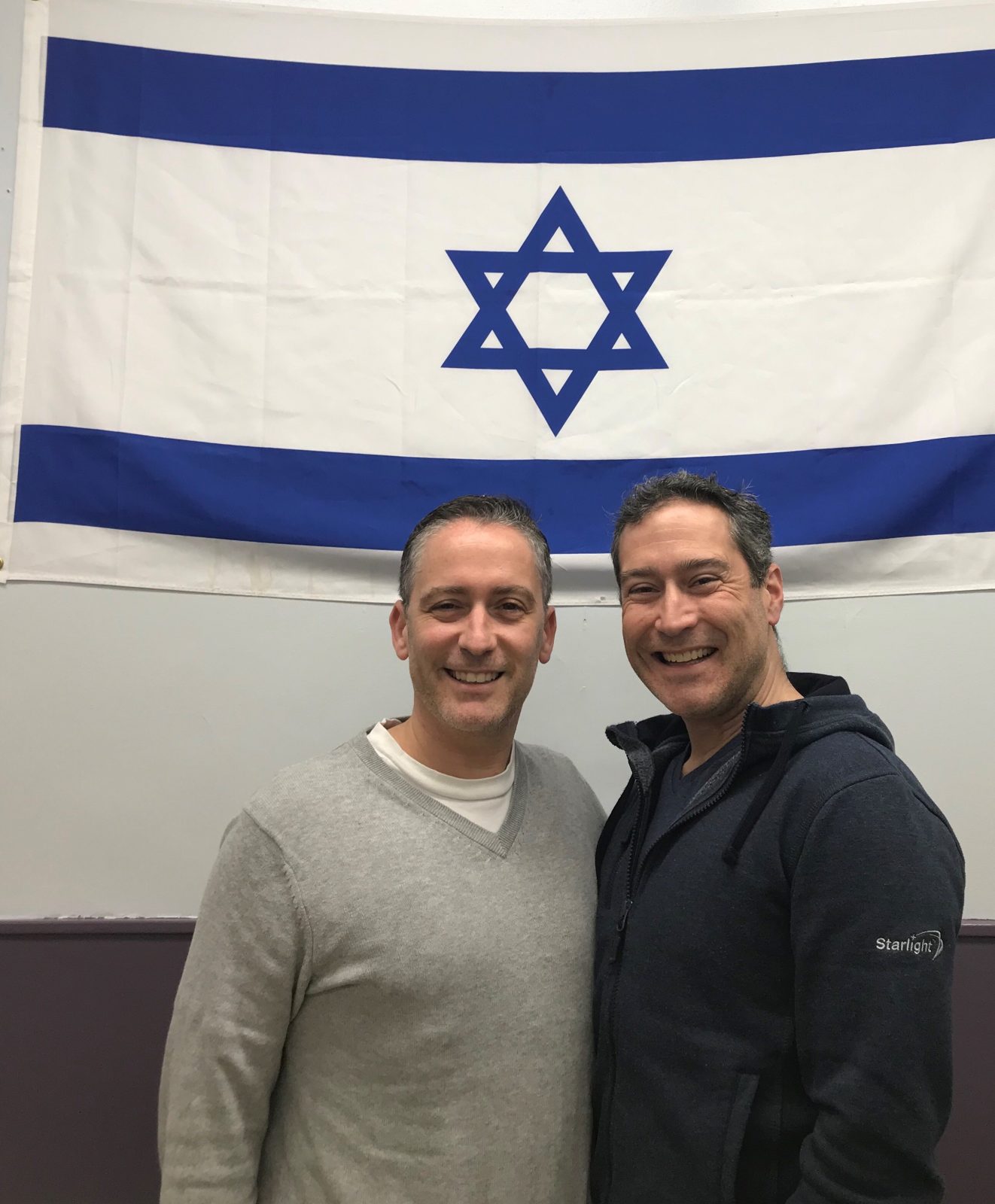 Jonny Hass and Howie Paskowitz
Co-Chairmen. Camp Moshava
Rosh Moshava Honor Roll
The Rosh Moshava is an integral part of Moshava. This individual oversees the day to day programming that enables the camp to run smoothly. The Rosh Mosh is a dynamic leader who acts as a role model for the campers as well as the staff, and is a tremendous resource and leader for the entire camp. There have been many vibrant young adults in the capacity of Rosh Moshava almost 60 years. Here is our honour roll:
| Year | Name | Originally from | Currently resides in |
| --- | --- | --- | --- |
| 2021 | David Jesin | Toronto | Toronto |
| 2020 | David Jesin | Toronto | Toronto |
| 2019 | Jakie Kuperstock | Montreal | Israel |
| 2018 | Orital Saban | Toronto | Israel |
| 2017 | Daniel Gofine | Toronto | Toronto |
| 2016 | Daniel Gofine | Toronto | New York |
| 2015 | Yadin Koschitky | Toronto | New York |
| 2014 | Amitai Koschitzky | Israel | Israel |
| 2013 | Amitai Koschitzky | Israel | Israel |
| 2012 | Melissa Lousky | Los Angeles | Israel |
| 2011 | Melissa Lousky | Los Angeles | Israel |
| 2010 | Zack Isakow | Toronto | Israel |
| 2009 | Zack Isakow | Toronto | Israel |
| 2008 | David Elmaleh | Toronto | Toronto |
| 2007 | Arye Sokol | Toronto | Israel |
| 2006 | Arye Sokol | Toronto | Israel |
| 2005 | Shmarya Gasner | New York | New York |
| 2004 | Sima Green | New York | New York |
| 2003 | Josh Teplitsky | | |
| 2002 | Josh Teplitsky | | |
| 2001 | Josh Teplitsky | Toronto | Toronto |
| 2000 | Abby Brown | Toronto | Montreal |
| 1999 | Yehuda Sarna | Montreal | New York |
| 1998 | Aaron Greenberg | | |
| 1997 | Aaron Greenberg | Toronto | Toronto |
| 1996 | Stephanie Scheininger | Toronto | New York |
| 1995 | Daniel Rosenfield | Toronto | Beit Shemesh |
| 1994 | Pam Scheininger | Toronto | New York |
| 1993 | Dan Diamond | Toronto | Toronto |
| 1992 | David Barth | Toronto | Toronto |
| 1991 | Dave Lederer | Toronto | New Jersey |
| 1990 | Azriel Cohen ז"ל | Toronto | |
| 1989 | Brian Spira | Montreal | Riverdale, NY |
| 1988 | Ralph Tammam | England | Netanya, Israel |
| 1987 | Tom Samuels | Toronto | |
| 1986 | David Wenner | Toronto | Ra'anana, Israel |
| 1985 | Eddy Cohen | Hamilton | Thornhill |
| 1984 | Yitz Kurtz ז"ל | Toronto | |
| 1983 | Michael Levenstein | Toronto | Jerusalem |
| 1982 | Moishe Green | Hamilton | Toronto |
| 1981 | Michael Levenstein | Toronto | Jerusalem |
| 1980 | Lloyd Hoffman | Toronto | Toronto |
| 1979 | Sandy Honigsberg | | |
| 1978 | Sandy Honigsberg | Toronto | Jerusalem |
| 1977 | Aaron Lerner | Washington D.C. | Ra'anana, Israel |
| 1976 | Martin Burg | Montreal | Jerusalem |
| 1975 | Dov Bloom | Pittsburgh | Israel |
| 1974 | Joe Friedman | New York | Israel |
| 1973 | Billy Altschul | | |
| 1972 | Billy Altschul | New York | Jerusalem |
| 1971 | Zev Hershtal | Montreal | Toronto |
| 1970 | Zev Furst | New York | New York |
| 1969 | Yaakov Vachman | Montreal | Kibbutz Yavne |
| 1968 | Lippy Friedman | Boston | Be'er Sheva |
| 1967 | Simcha Fishbane | Toronto | Israel |
| 1966 | Motty Moses ז"ל | New York | |
| 1965 | Simcha Lent | New York | |
| 1963 | Jerry Rosenfield | | Israel |
| 1962 | Jerry Rosenfield | Toronto | Israel |
| 1961 | Kaddish Goldberg | | |
| 1960 | Kaddish Goldberg | New York | Kibbutz Tirat Tzvi |
| 1959 | Zev Latinetsky | | |
Rosh Moshava Honor Roll
The Rosh Moshava is an integral part of Moshava. This individual oversees the day to day programming that enables the camp to run smoothly. The Rosh Mosh is a dynamic leader who acts as a role model for the campers as well as the staff, and is a tremendous resource and leader for the entire camp. There have been many vibrant young adults in the capacity of Rosh Moshava almost 60 years. Here is our honour roll:
| Year | Name | Originally from | Currently resides in |
| --- | --- | --- | --- |
| 2021 | David Jesin | Toronto | Toronto |
| 2020 | David Jesin | Toronto | Toronto |
| 2019 | Jakie Kuperstock | Montreal | Israel |
| 2018 | Orital Saban | Toronto | Israel |
| 2017 | Daniel Gofine | Toronto | Toronto |
| 2016 | Daniel Gofine | Toronto | New York |
| 2015 | Yadin Koschitky | Toronto | New York |
| 2014 | Amitai Koschitzky | Israel | Israel |
| 2013 | Amitai Koschitzky | Israel | Israel |
| 2012 | Melissa Lousky | Los Angeles | Israel |
| 2011 | Melissa Lousky | Los Angeles | Israel |
| 2010 | Zack Isakow | Toronto | Israel |
| 2009 | Zack Isakow | Toronto | Israel |
| 2008 | David Elmaleh | Toronto | Toronto |
| 2007 | Arye Sokol | Toronto | Israel |
| 2006 | Arye Sokol | Toronto | Israel |
| 2005 | Shmarya Gasner | New York | New York |
| 2004 | Sima Green | New York | New York |
| 2003 | Josh Teplitsky | | |
| 2002 | Josh Teplitsky | | |
| 2001 | Josh Teplitsky | Toronto | Toronto |
| 2000 | Abby Brown | Toronto | Montreal |
| 1999 | Yehuda Sarna | Montreal | New York |
| 1998 | Aaron Greenberg | | |
| 1997 | Aaron Greenberg | Toronto | Toronto |
| 1996 | Stephanie Scheininger | Toronto | New York |
| 1995 | Daniel Rosenfield | Toronto | Beit Shemesh |
| 1994 | Pam Scheininger | Toronto | New York |
| 1993 | Dan Diamond | Toronto | Toronto |
| 1992 | David Barth | Toronto | Toronto |
| 1991 | Dave Lederer | Toronto | New Jersey |
| 1990 | Azriel Cohen ז"ל | Toronto | |
| 1989 | Brian Spira | Montreal | Riverdale, NY |
| 1988 | Ralph Tammam | England | Netanya, Israel |
| 1987 | Tom Samuels | Toronto | |
| 1986 | David Wenner | Toronto | Ra'anana, Israel |
| 1985 | Eddy Cohen | Hamilton | Thornhill |
| 1984 | Yitz Kurtz ז"ל | Toronto | |
| 1983 | Michael Levenstein | Toronto | Jerusalem |
| 1982 | Moishe Green | Hamilton | Toronto |
| 1981 | Michael Levenstein | Toronto | Jerusalem |
| 1980 | Lloyd Hoffman | Toronto | Toronto |
| 1979 | Sandy Honigsberg | | |
| 1978 | Sandy Honigsberg | Toronto | Jerusalem |
| 1977 | Aaron Lerner | Washington D.C. | Ra'anana, Israel |
| 1976 | Martin Burg | Montreal | Jerusalem |
| 1975 | Dov Bloom | Pittsburgh | Israel |
| 1974 | Joe Friedman | New York | Israel |
| 1973 | Billy Altschul | | |
| 1972 | Billy Altschul | New York | Jerusalem |
| 1971 | Zev Hershtal | Montreal | Toronto |
| 1970 | Zev Furst | New York | New York |
| 1969 | Yaakov Vachman | Montreal | Kibbutz Yavne |
| 1968 | Lippy Friedman | Boston | Be'er Sheva |
| 1967 | Simcha Fishbane | Toronto | Israel |
| 1966 | Motty Moses ז"ל | New York | |
| 1965 | Simcha Lent | New York | |
| 1963 | Jerry Rosenfield | | Israel |
| 1962 | Jerry Rosenfield | Toronto | Israel |
| 1961 | Kaddish Goldberg | | |
| 1960 | Kaddish Goldberg | New York | Kibbutz Tirat Tzvi |
| 1959 | Zev Latinetsky | | |