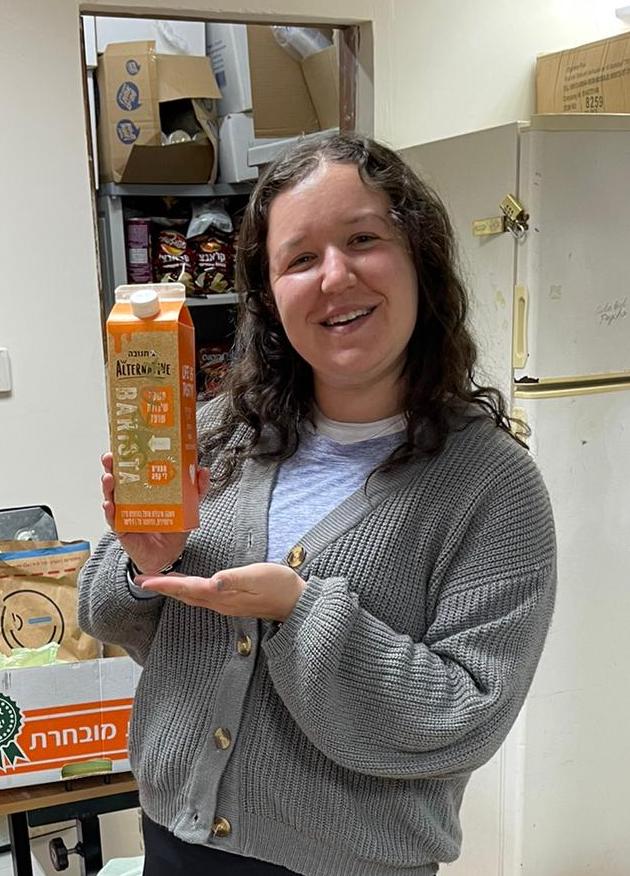 Sarah Epstein
Rosh Eidah Aleph
Hello Eidah Aleph! My name is Sarah Epstein and I'm so unbelievably excited to be your Rosh Eidah this summer! I was born and raised in Columbus, Ohio, and after a short stint in New York for university receiving my Bachelors of Education, I was able to fulfill every Bnei Akiva flipout's dream of making aliyah. After a couple of years working as a madricha in Seminary MMY in Israel, I now work for Bar Ilan XP, so I really get to live camp all year long, and nothing is better than that! As for my Camp history –  I grew up in Camp Stone, but I've decided to pay homage to my roots (and try to win back my title of favorite grandchild) and come see what Canada has to offer!
A few important things to know about me: I am often rocking some sort of sock and sandal situation, whether it's shores, flip flops, or slides- I am the PEAK of fashion. If you ever see me drinking out of a milk carton, I can assure you, it's iced coffee inside and most definitely not milk! Also, I lost my voice in the beginning of the year and it has never fully returned, so I can't wait to see what it sounds like this summer!
Camp truly changed my life for the better and I can't wait for you all to have the same experience! If you have any questions or just wanna say what's up, PLEASE email me at sarahrepstein@gmail.com
Looking forward to having the absolute best summer with each and every one of you!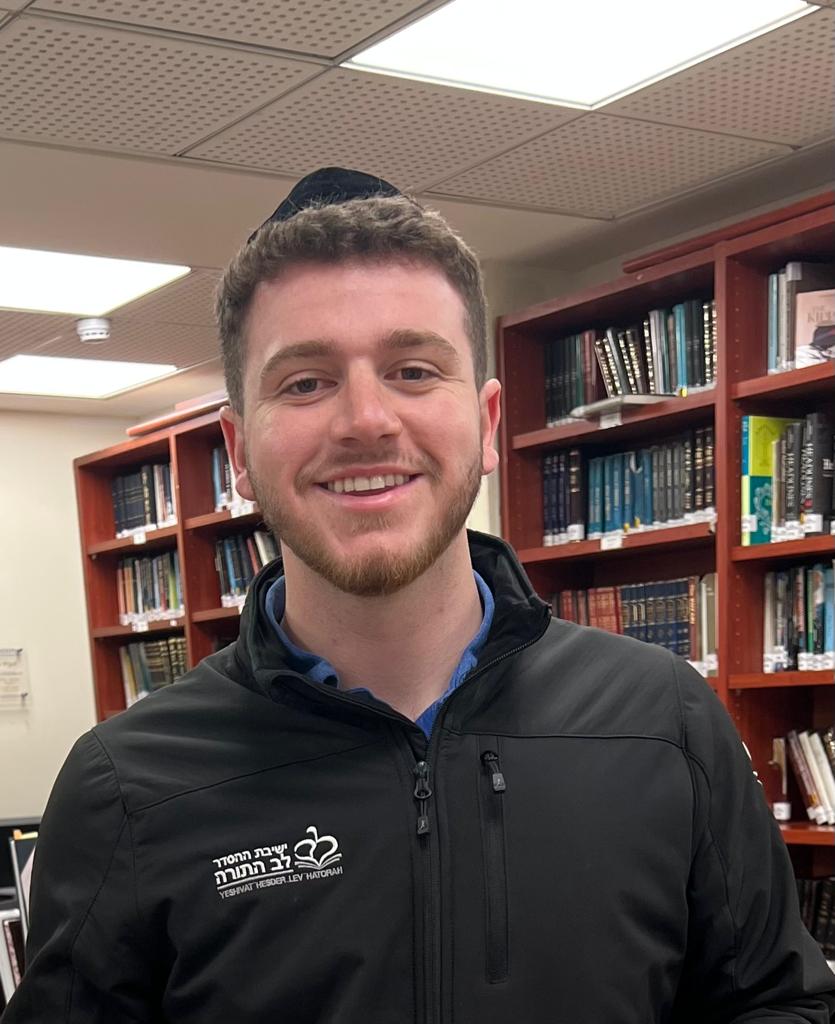 Hershel Ganz
Rosh Eidah Bet 1
Shalom Machne Moshava!
My name is Hershel Ganz and I am beyond excited to be your Rosh Eidah Bet one!!!! I can't wait for Summer 5782 to be full of shtick, friendship, and memories. I have spent the past 2 years in the valleys of Ein gedi beit shemesh studying the secrets of Vince's Rosh eidah guide (along with lots of Torah at Yeshivat Lev Hatorah). I am from Thornhill, Toronto and now entering my 11th summer at camp and first as a rosh eidah. I can say with certainty this summer will knock the other 10 out of the ball park. Eidah bet one are you ready?!
Please reach out to me if you have any questions about camp or to just introduce yourself.
Email: Hershelganz@icloud.com
Can't wait to see you all this summer in camp!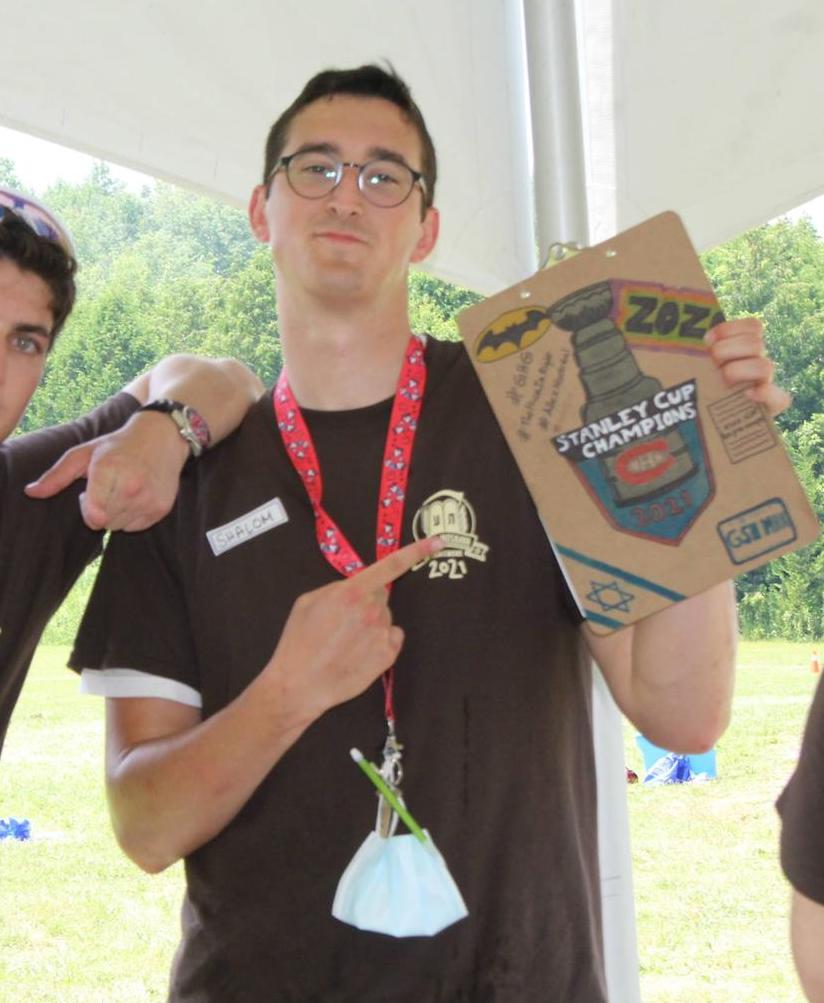 Shalom Zobin
Rosh Eidah Bet 2
EIDAH BET TWO!! Who's ready for the BEST… SUMMER… EVER?!! I'm Shalom Zobin and I am so excited to be returning as your Rosh Eidah Bet Two at camp 5782! I'm also  really thrilled to get to meet all the new chanichim and chanichot. I was born and raised in Montreal and I am B"H starting law school after the summer. This will be my 5th summer in Camp Moshava and I'm sure it will be the best one yet! I can't wait for all the water fights, sports games, and the endless fun we're going to have together this summer! If anyone has any questions, would like to reach out or just say hey, do not hesitate to contact me at shalomzobin13@gmail.com. I cannot wait to see you all in Camp!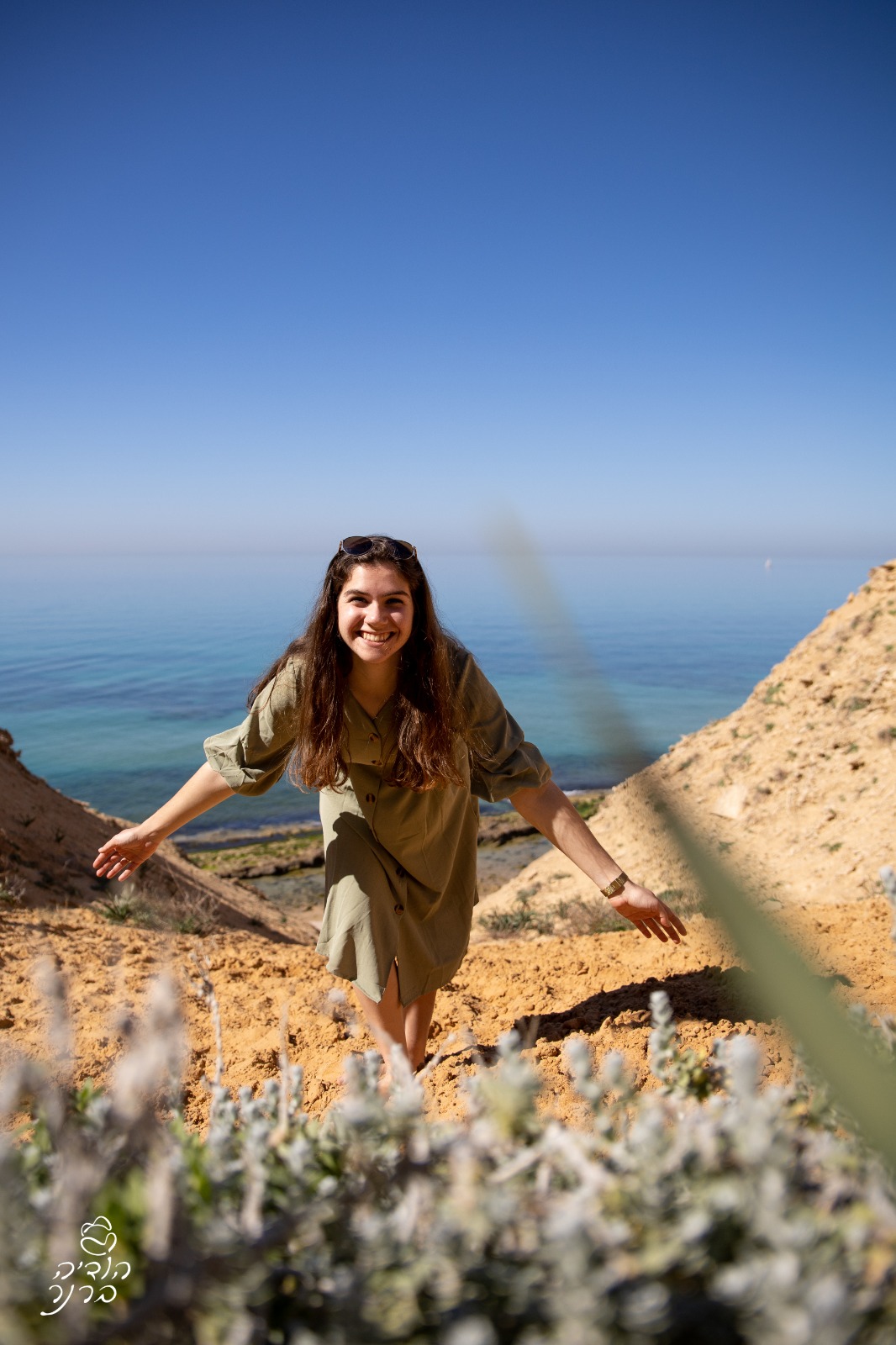 Shoshana Chaya Jerenberg
Rosh Eidah Gimmel
Hey everyone!
I'm Shoshana Chaya Jerenberg, but feel free to call me Shoshana or Shosh. It's an honor for me to be ROSH EIDAH GIMMEL 5782! I've been involved in Machane Bnei Akiva and many other programs in Israel, but this is my first year at Camp Moshava! I'm ready to take it to the next level, and have the most awesome summer with you! I've already started planning – but don't worry, I've got a few tricks up my sleeve that don't involve me rapping 😉
I finished my studies in Education and Sociology in Bar Ilan university, and now I'm working in a highschool in Ramat Beit Shemesh.
I can already tell you I'll be over excited about anything and everything happening in camp. I have a feeling I'll be joining you a lot in nagarut and the agam. One thing I'm concerned about is losing my voice early on – that "bo bo bo boker tov" is a killer..
If you have any suggestions, or want teach me some Canadian/Ennismore slang, you are more than welcome to reach out: scjrox@gmail.com
Can't wait to meet you all soon!!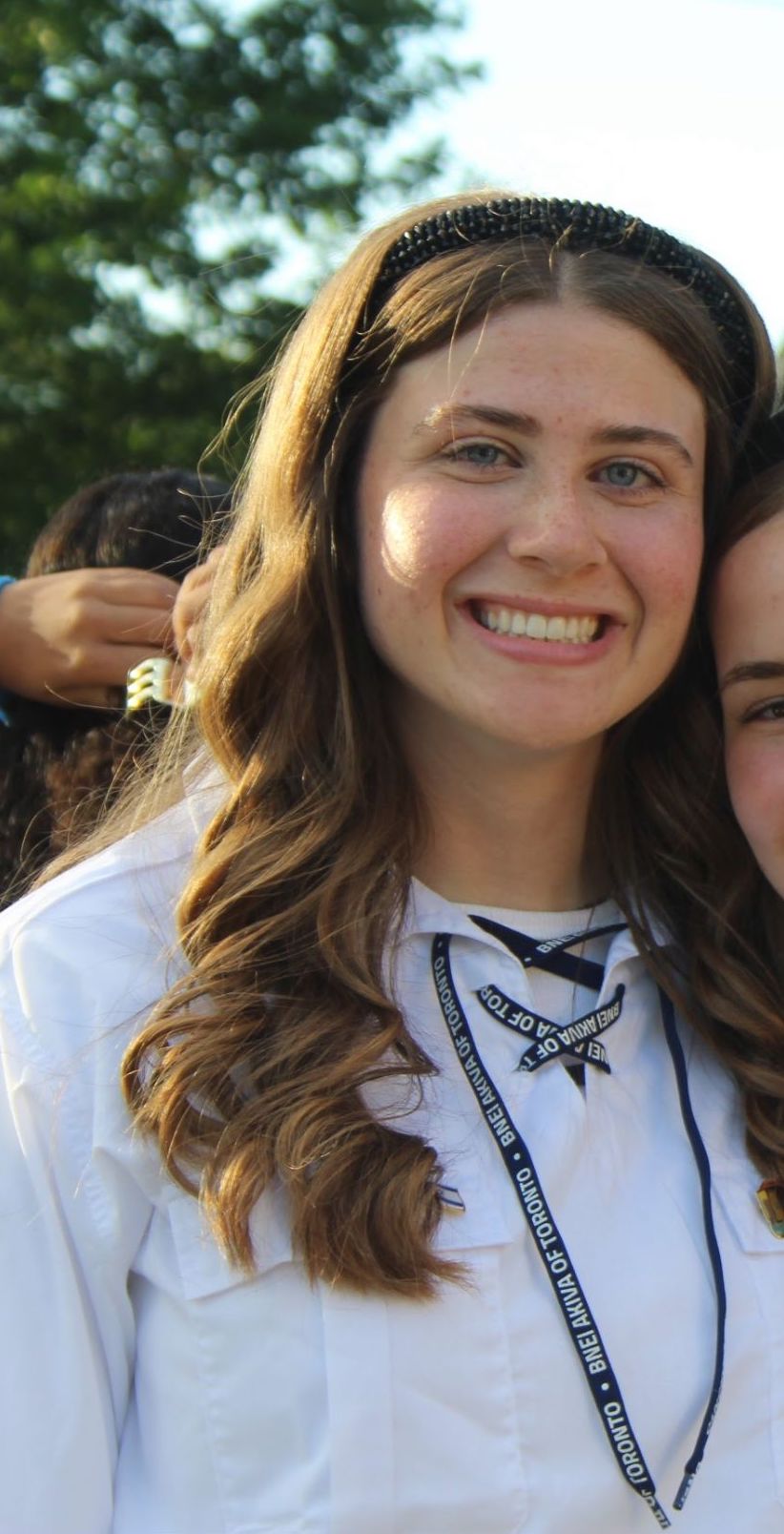 Hannah Aaron
Rosh Eidah Daled
WHAT'S UP EIDAH DALED?!?!?!
My name is Hannah Aaron and I'm hyped to be this summer's Rosh Eidah Daled!!!
This will be my 9th summer in camp and I'm so excited to see so many familiar faces and meet many new ones! I'm pumped to play basketball, learn at shiur, and of course our CANOE TRIP!!
A bit about me: I went to Ulpana High school in toronto and then spent a year learning in seminary at MMY. Currently, I'm studying biochemistry at YU in New York, but all I'm thinking about is how Eidah Daled is gonna ROCK THE MIGRASH!!
I would love to hear from all of you before camp so please feel free to email/whatsapp me to say hi or with any cool ideas for the summer:
Eidah Daled get ready for an incredible summer!!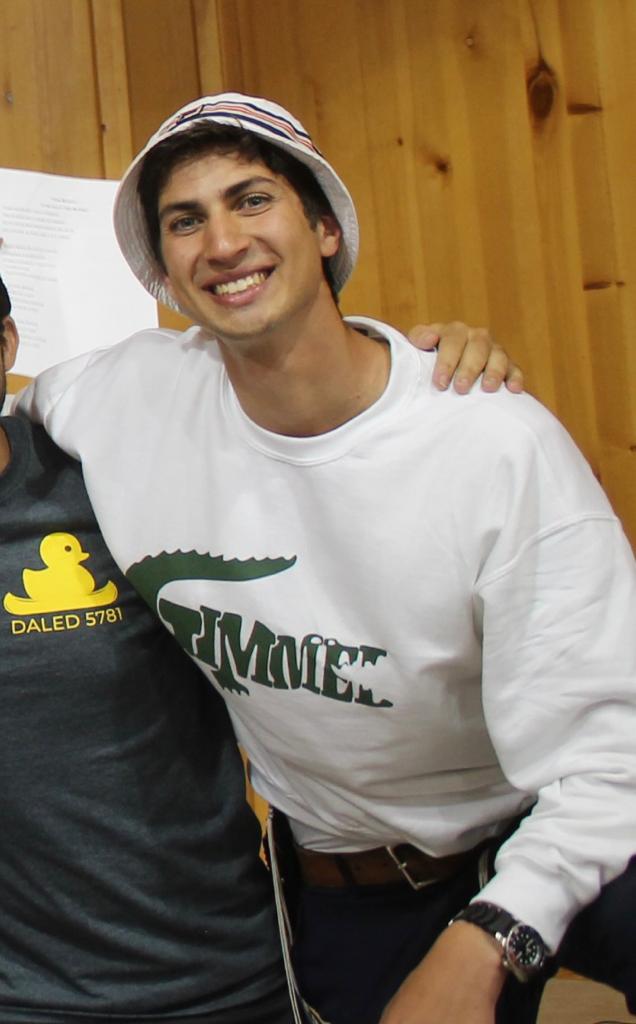 Benji Friedman
Rosh Mach Hach
WHAT IS UP Mach Hach!!! I am so unbelievably pumped to be your Rosh Eidah this summer. My name is Benji Friedman and here's a quick intro to me.
The rosemary seasoned turkey and sunset orange sweet potato pie were getting cold sitting on the Friedman Thanksgiving table of 1998. The table was lonely for everyone had hurriedly left to the Montreal Jewish General Hospital to welcome into this world the best Rosh MH, Ennismore will ever see (me btw if you were lost)- Okay, let's speed up.
Spent 6 amazing years as a camper in Ennismore.
Counsellour in different camps/trips.
Yeshivat Hakotel- two years.
Summer 5781- Rosh Eidah Gimmel.
Last summer may feel like an eternity ago but we'll be coming back greater than the Habs down 3-1 to Leafs! I'm not letting go of that one 😉 I can't wait to meet you all and have the best summer with you guys. I'm sleeplessly awaiting our next night tochnit, paint fight, slow shira, tube ride, colour war and everything else that makes Moshava, Moshava.  If anyone wants to reach me, introduce yourselves, or just say hi, my email is benjifr00@gmail.com.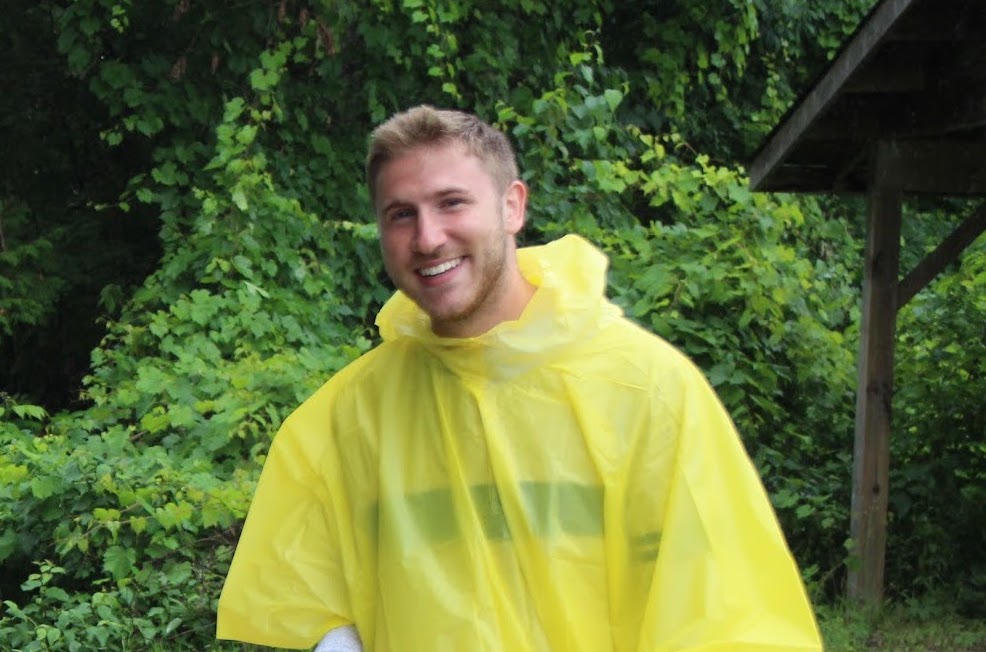 Ilan Shields
Rosh Moshava
Hey Machane Moshava! My name is Ilan Shields and I am honoured and excited to be the Rosh Mosh for summer 5782! Camp this year is going to be amazing and we've been planning hard ever since camp ended last summer! This will be my 9th summer in Moshava and I've been a chanich, madrich, tochnit tzevet, Rosh Eidah Gimmel and Rosh Mach Hach.
A little bit about me. I'm from Toronto and am currently studying at Ryerson University working towards a Bachelor of Commerce. I am majoring in Global Management and minoring in Organizational Leadership. I've been extremely involved in Bnei Akiva my entire life and am looking forward to being a part of a Bnei Akiva community this summer!
Some fun facts about me: If I could be an olympic athlete for any sport in the world, it would be Bordenball. I can lick my elbow (not everyone can, try it!). I love canoe trips!
Please feel free to reach out to me if you have any questions, suggestions or just want to introduce yourself! My email is roshmosh@campmoshava.org
I can't wait to see you all in camp! Get ready for an incredible summer!!