Monday April 11, 2022
Dear Moshava Families,
We can't wait to see your children in 85 days!
We wanted to update you on a new initiative that we will be running during the 5th week of camp, called Shvil Moshava! All of our six-week chanichim as well as those signed up for that last two weeks of camp (Eidot Aleph to Daled) will be participating. (Don't worry MH, you will still have the classic special MH trips for you!)
For the campers that are contemplating extending from a 4 to a 6-week session and will want to take part in this new adventure, the deadline for extension from 4 to 6 weeks (space permitting) will be July 18th. Reminder: it is more cost-effective to register for all 6 weeks now than adding on during the summer.
WHAT IS SHVIL MOSHAVA?
Shvil Moshava is being presented in partnership with 
Get Out Toronto
, a preeminent organizer of outdoor experiences in Ontario. Some members of our community will recognize their name from their partnership with Netivot HaTorah's outdoor programming.
Shvil Moshava is a response to camper and family surveys to provide exciting new experiences during the final two weeks of camp while maintaining our high level of programming over the full six weeks of the summer.
During Shvil Moshava campers will learn lifelong skills applicable both in the wilderness and in their day-to-day life. Each Eidah will experience different age-appropriate adventures – Eidot Aleph – Bet2 for two days and Eidah Gimmel and Daled for three days. Depending on the Eidah, activities will take place on the water, on the trail, in the trees, and rappelling down cliffs. They will engage in environmental stewardship, trust in their fellow campers and encounter `מה רבו מעשך ה (How great is Your creation, Hashem) in the only way that an outdoor adventure can inspire.
To extend your summer at Moshava, please email 
office@campmoshava.org
 and don't forget to tell all your friends about this two-week option in August.
Looking forward to an incredible summer,
Vicky and Aaron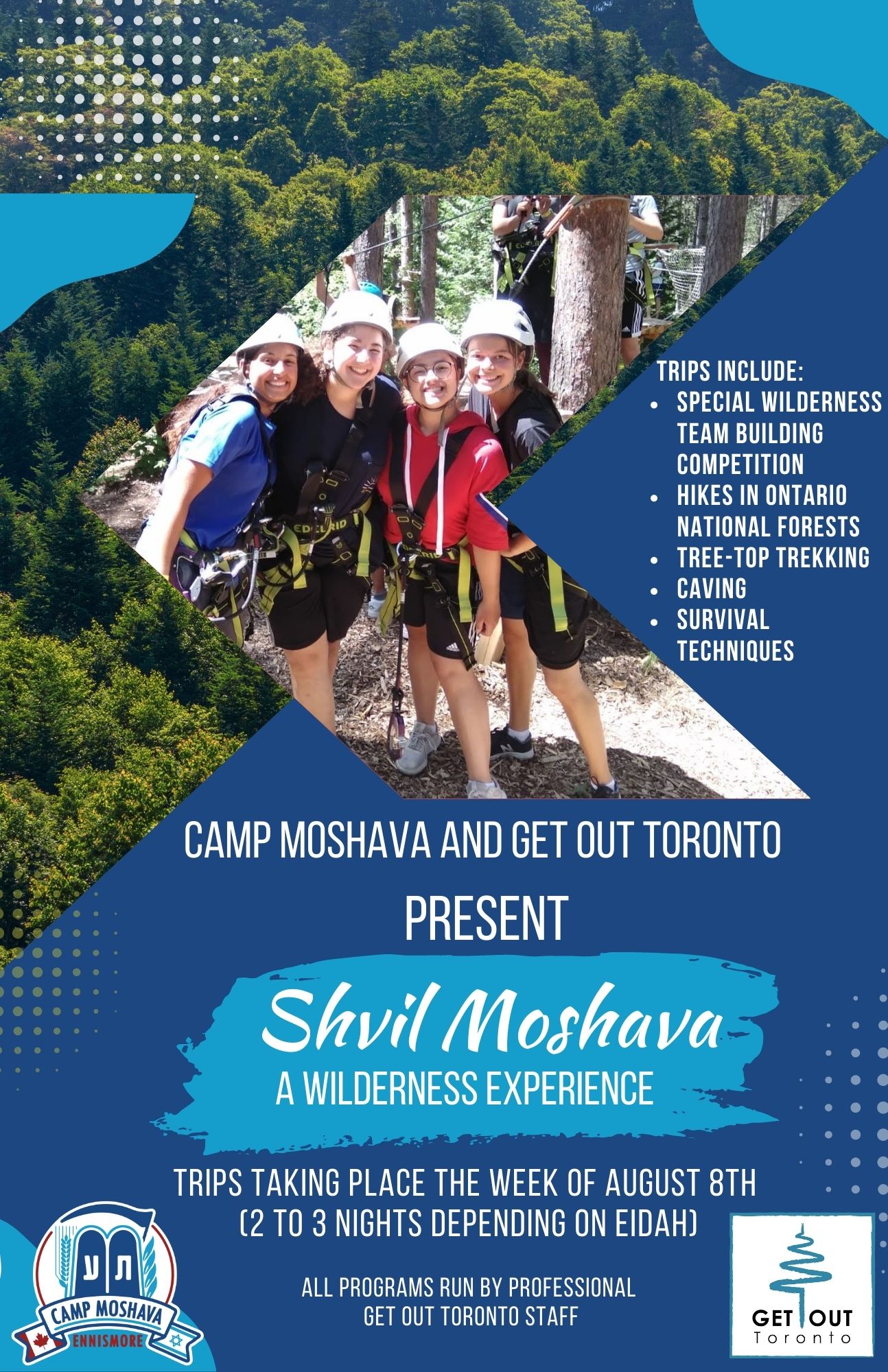 Camp Moshava begins on July 5, 2022